VIS 20: Introduction To Art History
Visual Arts Dept., UCSD
Summer Session 2, 2021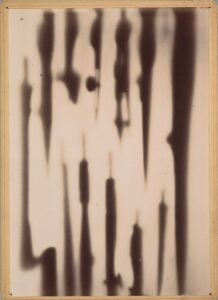 Henri van Heurck, X-Ray of a Box:
Compasses and Drawing Tools,
Belgium, 1896.© The MET.
Instructor: Marianna Hovhannisyan

Summer Graduate Teaching Scholar
Asynchronous Lectures:
Tues/Thurs: 11:00 a.m.-1:50 p.m. (PST)
Office Hours: Friday, 1 p.m.- 3 p.m. (PST); by appointment
E-mail: m1hovhan[@]ucsd.edu
Traditional survey courses in art history introduce the development of arts and architecture centered on the idea of the Western canon. In the field of art history, this canon constructs a lineage mainly narrated through a periodization of Euro-American art styles and movements represented by masters and hierarchies. This approach came into force during the nineteenth century in Europe and North America, with an emphasis on a Greco-Roman Classical heritage for the spiritual "origin." Through standardized education, the canon implies a set of works declared most influential in shaping Western culture and arts. However, since the 1960s, the canon has been criticized for reproducing a range of biases on many levels, including setting indigenous arts closer to "primitive," the absence of women, and geographic hierarchies.
This course considers several methodologies by which to form a critical perception of art history. The lectures will firstly address the notion and formation of the Western canon in art history. By introducing a selection of works from arts and architecture belonging to this canon, the course will discuss these examples within their corresponding sociocultural, historical, and religious contexts. The aim is to establish a framework which allows us to understand the critiques to this canon. Specifically, selected texts will help us grasp critical approaches from feminist positions of the 1970s-80s, Latin American art history, and visual/cultural studies. Moreover, the discussions around gender, race and class addressing the "Other," representation, colonialism, and power will create a space to explore art history as multilayered knowledge production and a complex discipline.
The full syllabus is available upon the request.