Curating Archives, Curating Slippages
2019—2020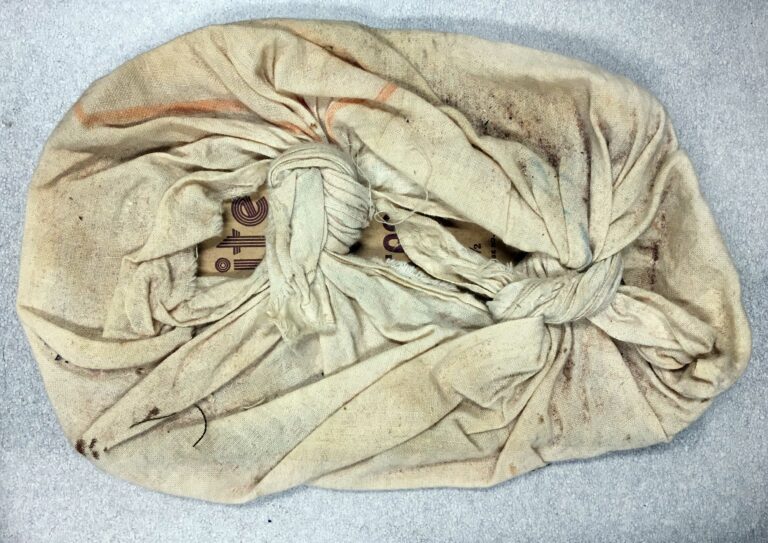 Artifact from Jack Boghosian, Fresno, 1940s. Photo: Marianna Hovhannisyan.Courtesy: Armenian Studies Program, California State University, Fresno.
The interdisciplinary project Curating Archives,  Curating Slippages is researching the lack of knowledge transmission  between generations of Armenians "becoming American," from the 1915 Armenian Genocide survivors who found refuge in the US, to successive  generations. This research activates archives, public library and community/personal materials in Los Angeles and Fresno by working with a specific community of  Armenian archivists and a metadata specialist in California. Through recognizing the commonalities of slippages, mistags, presumptions, and materialities of found objects in these archives, the project aims to propose an alternative finding aid of multiple archives that will surface heretofore uncollated materials, hidden narratives and unspoken  epistemologies. Funded by the University of California, Office of the President, Critical Refugees Studies Collective.
Empty Fields
SALT Cultural Center, Istanbul, 2016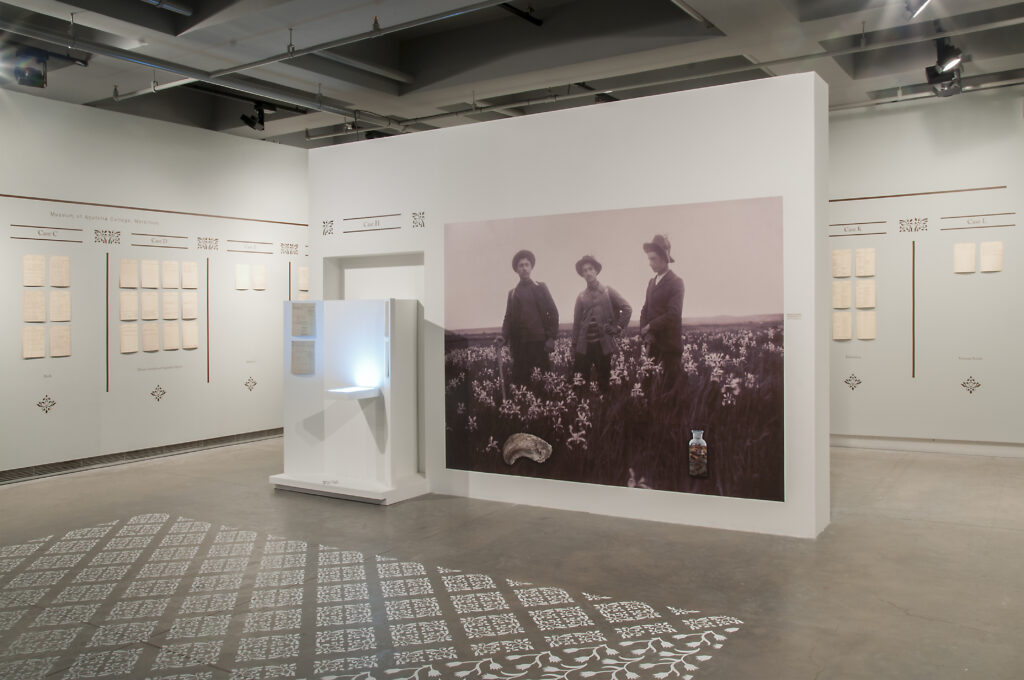 Installation view: "Narrating the Museological Space of Empty Fields" section. Exhibition design: Fareed Armaly.  Photo: Mustafa Hazneci. 
Empty Fields
, SALT Galata, Istanbul, 2016.
Empty Fields
, curated by Marianna Hovhannisyan in 2016 (April 6–June 5) at SALT Galata, İstanbul was a commission by SALT. The exhibition explores the archives of the American Board of Commissioners for Foreign Missions in Turkey.  This vast repository contains materials about Protestant mission work dominantly with the Christian communities—Armenians and Greeks in the Ottoman Empire and its further development in Turkey. The curatorial concept takes the occurrence of empty metadata fields in these archives and suggests that they stand for markers of ontological and epistemological areas of study left blank by the effects of 1915 Armenian Genocide. Through this perspective, 
Empty Fields
 unfolds a research-based narrative and reflects on the contemporary agency of the available content by uncovering the dispersed natural science collection at the mission-led Museum of Anatolia College and the forgotten legacy of its curator, Armenian-German scientist and Genocide survivor Prof. Johannes "John" Jacob Manissadjian (1862–1942). Conceptual framework of the exhibition design by Fareed Armaly.
The project is made possible through the partnership of SALT—which has been cataloging and digitizing the archive—and the American Research Institute in Turkey (ARIT), the archive's caretaker and owner. The initial phase of the research developed through the invitation of the EU-funded Hrant Dink Foundation Fellowshi.
2012—
Gyumri International Biennale, 2012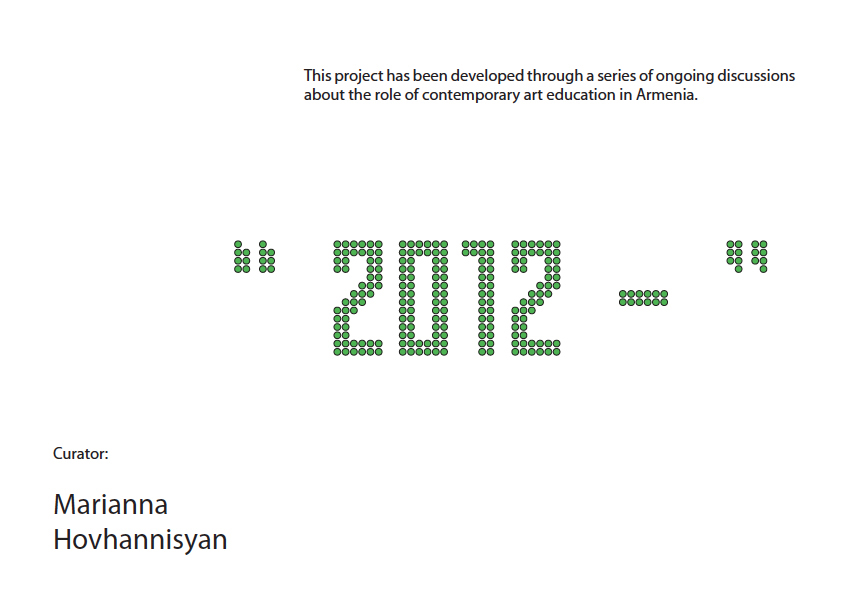 2012– exhibition poster. Gyumri International Biennale, Gyumri, 2012.
The 2012– exhibition presents a point of contact between three different art institutional spaces in Armenia, each with their perspective and histories: Gyumri International Biennale and Armenian Open University, Department of Fine Arts, which represent two different, yet direct results of the 1990s artist-initiatives; and Gyumri State Academy of Fine Arts that provides traditional/classical art education. Both in the choice of outcomes and method, 2012– exhibition considers the Biennale's theme, 2012, by working with a young generation of artists, recent graduates from the Department of Fine Arts. The intention was a shared process that would shape a dialog over the year. This led to a project outline for realizing works through the narratives of family history and by that to articulate the theme of Biennale.
A step Aside
Angle Art Contemporain, 2011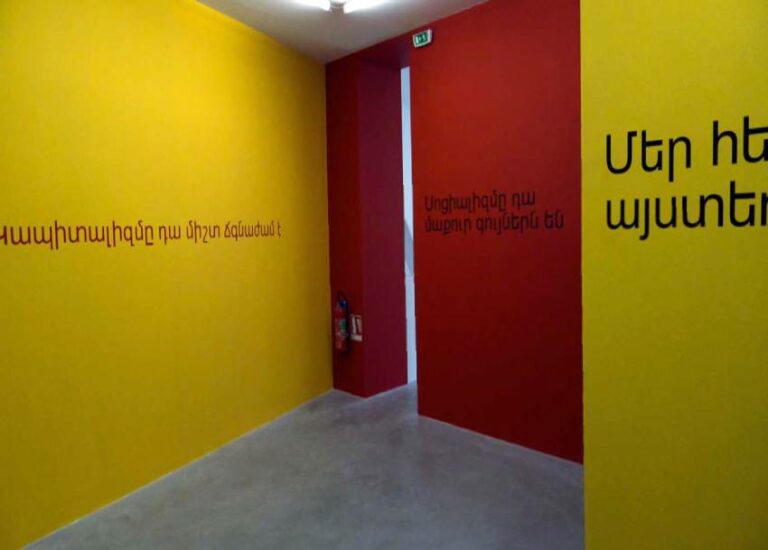 Installation view: DVD Revolution by Art Laboratory. 11th Lyon Biennale. Angle Art Contemporain, Saint-Paul-Trois-Châteaux, 2011.
As a part of the "Resonance program" of the Lyon Biennale 2011 and commissioned by Angle Art Contemporain gallery,  France, A Step Aside exhibition and public program bring together projects and artworks by French, Armenian and South African artists—Art Laboratory Collective, Valentin Barry, Patrick Bernier & Olive Martin, Monique Derégibus, DVD Revolution Project, Antoine Lambin, Ian Simms, and Alban-Paul Valmary. A Step Aside centers around the artistic propositions that explore the role of art in civic, sociocultural and political resistance.
Archive-Practice
Lyon Biennale, 2009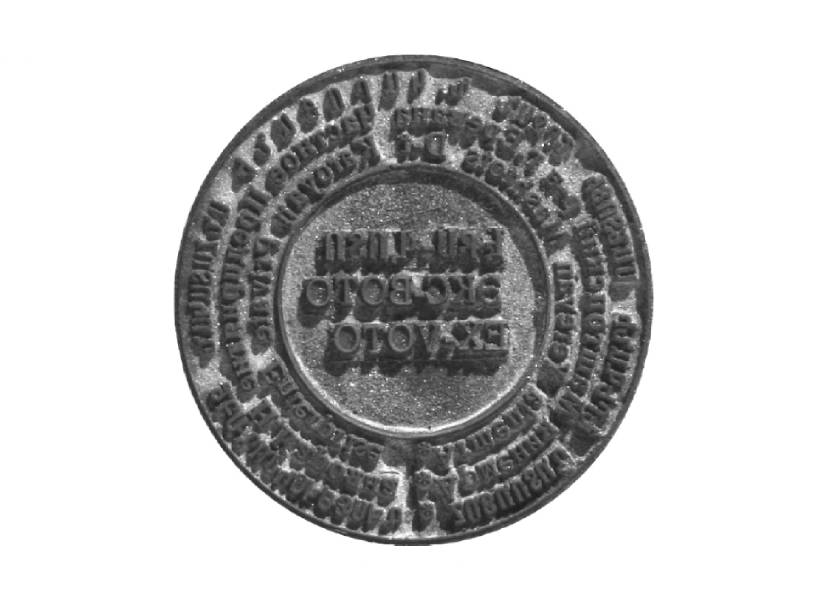 The seal of EX-VOTO, the first private gallery in Yerevan. Contributor of the artifact: art historian, founder of the gallery, Nazareth Karoyan, 2009.
Archive-Practice is a research-based curatorial project (2008-ongoing), which focuses on curating a contemporary art collection as an archaeological set of relations, in which a collection of artifacts and interviews with artists takes the form of "a book that doesn't exist yet, set within a dialogue that does." The project works with past initiatives by Armenian artists/curators who established alternative creative practices and institutions through the 1990s, in the early stages of independent/post-Soviet Armenia. I have produced a series of audio/video interviews with artists and selected subject-related artifacts to form the collection that serves as the project core, thus activating the contemporary state of now-absent past initiatives—failed, forgotten, and fragmented. Through this unregistered history, the project opens up a new space of enquiry and methodology, where the collection becomes a record of "unfinishedness" attached to the project of identity of the post-Soviet neoliberal state of Armenia, and the ways these "absences" are matched by "unattended objects"—the markers of artistic practices.